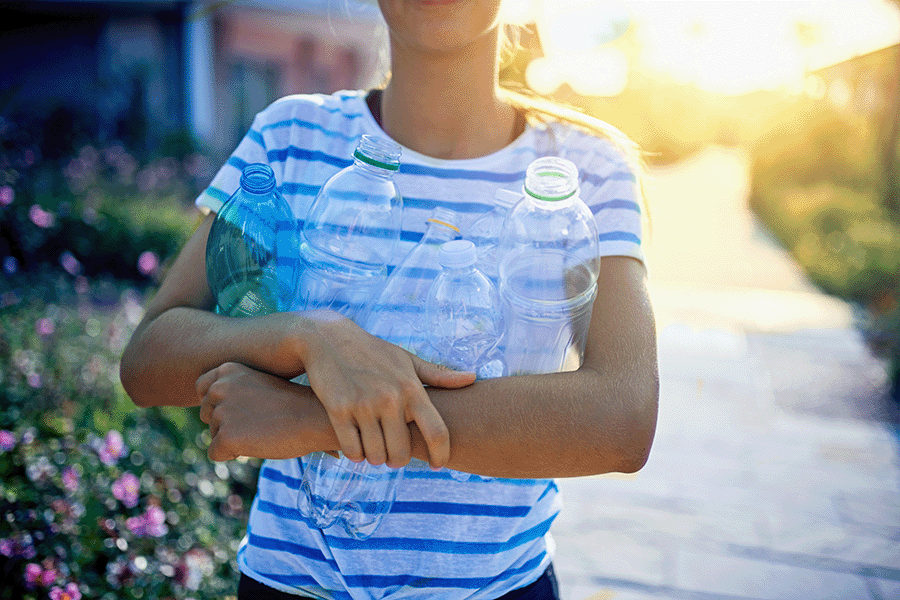 Responsible Care
Responsible Care is a global sustainability program in the chemical industry, which has been in use in Finland since 1992. The program is based on continuous improvement, sharing best practices, and annual reporting.
Over the past 30 years, Finnish companies committed to Responsible Care have seen a 91% reduction in accidents, a 20% reduction in energy consumption, a 60% reduction in water consumption, and a 32% reduction in greenhouse gas emissions.
In the Responsible Care program, sustainability work is goal-oriented, and there is strong interaction. In 2022, to commemorate the 30-year journey, the renewed focus areas categorize our activities under different themes:
Effective voluntary anticipation
Nature-positive, carbon-neutral chemistry
Data as a driver of responsibility
Diverse working life
The development of corporate sustainability work is supported through diverse collaboration, sharing of best practices, various pilot projects, a self-assessment tool, and annual reporting using these themes. Approximately 100 companies are committed to the program, representing over 80% of the chemical industry production and 60% of the workforce in Finland.
The Industrial Union, Pro Union, and Professional and Managerial Staff YTN are involved in monitoring and developing the program, and Chemical Industry Finland coordinates its implementation in Finland.
The results of sustainability work are monitored annually through collected indicator data. Check out detailed results and current information in the 'Data as a driver of responsibility' section.
Join the program!
The Responsible Care program is the oldest and most unique voluntary program supporting sustainable development in the industry. Each year, about a hundred companies participate in the program, reporting sustainability indicator data that assesses the progress of sustainability in the Finnish chemical industry. Through collaboration, practical challenges of sustainable development are addressed, networks are established, guidelines for key areas are developed, and development projects are initiated. The Responsible Care self-assessment tool is the latest addition as a reason to commit to the program. Through self-assessment, a company can identify its strengths and weaknesses, and it can also compare its maturity to other companies in the industry throughout Europe, gaining insights into its own sustainability performance.
e program in Finland. The Industrial Union, Professional Union Pro, and the Federation of Professional and Managerial Staff YTN are engaged in the program's monitoring and development.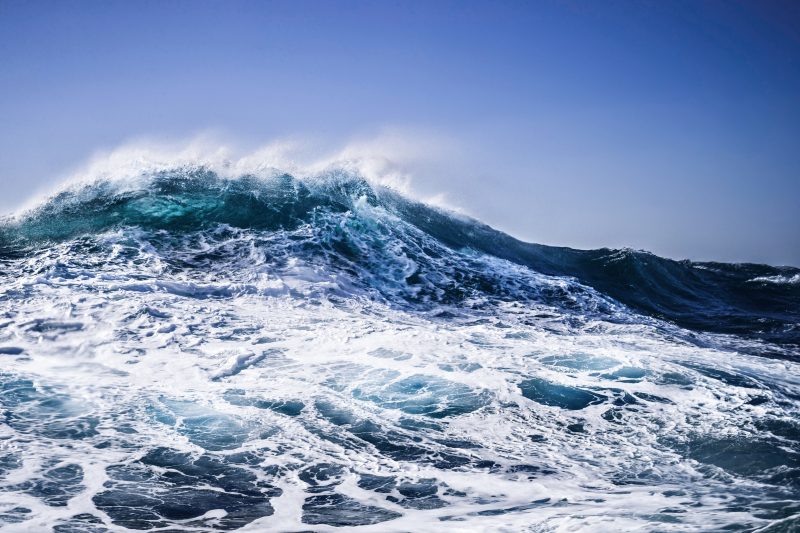 The objective is to achieve a nature-positive and carbon-neutral chemical industry
Our aim is to achieve carbon neutrality and a net positive impact on nature in our industry in Finland by the year 2045.
Responsible Care encompasses the essential areas of sustainable development within the chemical industry. The program's approach to responsibility is pragmatic and goal-oriented. Annually compiled indicator data assists companies in assessing the level of their own operations. The enhancement of operations is supported through guidelines, collaborative networks, and developmental initiatives.
adapa Finland Jakobstad OyAidian Oy
All-Plast Oy
Bakelite Oy
BASF Oy
BASF Battery Materials Finland Oy
Bayer Oy
Berner Oy
BEWI RAW Oy
BIM Finland Oy
Borealis Polymers Oy
CABB Oy
CH-Polymers Oy
Chromaflo Technologies Finland Oy
Elementis Minerals B.V Suomen sivuliike
Evonik Silica Finland Oy
Exel Composites Oyj
Oy Faintend Ltd
Fermion Oy
Finex Oy
Finnfeeds Oy
Finnfeeds Finland Oy
Flint Group Finland Oy
Oy Fluid-Bag Ab
OY FORCIT AB
Fortum Waste Solutions Oy
FP Finnprofiles Oy
Onni Forsell Oy
Genencor International Oy
Henkel Finland Oy
Huhtamäki Oyj
Huhtamäki Foodservice Nordic Oy
Hydnum Oy
INEOS Composites Finland Oy
Intermedius Oy
Jervois Finland Oy
Kemira Oyj
Kemira Chemicals Oy
Kiilto Oy
KiiltoClean Oy
KL-Lämpö Oy
Kraton Chemical Oy
Kährs Oy
Oy Linde Gas Ab
Lumene Oy
Master Builders Solutions Finland Oy
Medix Biochemica Oy
Muovijaloste Oy
Muovilami Oy
Nalco Finland Manufacturing Oy
Neste Oyj
Nokian Renkaat Oyj
Nor-Maali Oy
Orion Oyj
Oy Orthex Finland Ab
PCAS Finland Oy
Pharmatest Services Oy
PiBond Oy
Pipelife Finland Oy
Oy Plastex Ab
Prefere Resins Finland Oy
Premix Oy
Oy Prevex Ab
Oy Primo Finland Ab
Promens Oy
Proplasticpartner Oy
Radiometer Turku
Ravelast Oy
Reka Kumi Oy
Roal Oy
Satatuote Oy
Oy Scantarp Ab
Serres Oy
Solenis Finland Oy
Solvay Chemicals Finland Oy
St1 Oy
STR Tecoil Oy
Sun Chemical Oy
Taminco Finland Oy
Teknikum-Yhtiöt Oy
Teknos Oy
Tetra Chemicals Europe Oy
Tikkurila Oyj
Oy Toppi Ab
Oy Transmeri Logistics Ab
Trinseo Suomi Oy
Umicore Finland Oy
Oy ViskoTeepak Ab
Oy Woikoski Ab
Yara Phosphates Oy
Yara Suomi Oy
Energy Consumption
Companies committed to the Responsible Care program have systematically improved their energy efficiency over the years, with several also signing the national energy efficiency agreement.
Many processes in the chemical industry require high pressure and elevated temperatures, resulting in a significant overall energy consumption. While a majority of the consumed energy is purchased from energy providers, a portion of it is also self-generated.
Results for 2022
Since 1995, energy consumption relative to production has decreased by 20%. In 2022, 26% of the utilized energy was in the form of electricity, while the remainder constituted other forms of energy, such as heat. Of the consumed electricity, 51% was derived from renewable energy sources. Additionally, 8% of the consumed non-electric energy was produced from renewable sources.
Safety
The continuous development of safety and well-being has yielded significant results in the chemical industry over the long term. The objective is a continuous improvement towards achieving zero incidents.
Since the year 2000, the number of accidents leading to absences has decreased to a quarter of the previous amount. The accident rate within the chemical industry is notably lower than the industrial average in Finland. The increasing number of safety observations and recorded near-miss incidents also reflects an active safety mindset.
Results for 2022
In the year 2022, a positive trend in safety was reestablished. Among companies, 35% reported no incidents resulting in absences for their own personnel or contractors. In a critical safety metric, the accident rate, an all-time best result was achieved in 2022.
During 2022, an unprecedented 2.6 safety observations were conducted per person. A total of 19 near-miss observations were recorded every day throughout the year.
Circular Economy
The concept of circular economy holds a central position within the chemical industry, where materials are utilized with high efficiency. The utilized raw materials exhibit as much diversity as the final products, underscoring the industry's versatility.
The majority of waste generated from production finds its way into beneficial reuse as raw materials elsewhere. Only a small fraction is directed towards energy recovery, and an even smaller portion is destined for ultimate disposal. Molecules are repeatedly repurposed.
Water serves both as a processing medium and as a raw material. Increased attention to water consumption has further augmented resource efficiency.
Results for 2022
Resource efficiency remains a focal point within chemical industry enterprises, and it continues to evolve. In 2022, 53% of companies reported incorporating recycled materials into their production processes. Approximately 5.4% of outgoing material streams from production consisted of external byproducts and waste.
Greenhouse Gas Emissions
Greenhouse gas emissions from the chemical industry continue to decline as the sector progresses towards carbon neutrality. The share of Finland's total greenhouse emissions attributed to the chemical industry is just under 10%.
Within the chemical industry, efforts to reduce the carbon footprint are underway through process innovations and transitioning to the use of low-emission energy sources. The industry's objective is to achieve carbon neutrality by 2045.
Results for 2022
Steadfast efforts have been dedicated to reducing greenhouse gas emissions. Since 1999, emissions per unit of production have decreased by 32%. In 2022, direct and indirect greenhouse gas emissions amounted to 4.5 million metric tons of CO2 equivalent.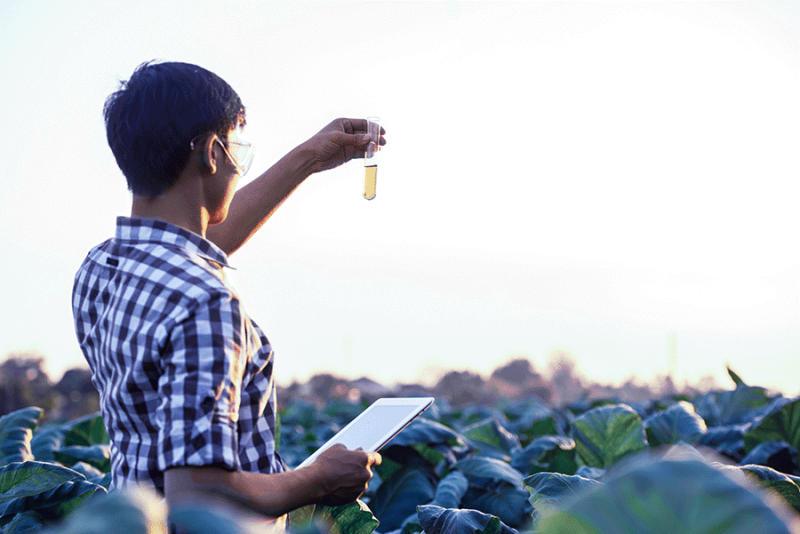 57% of the companies have set a climate target
Companies have various long and short-term plans to reduce emissions across different areas, such as energy utilization, raw material selection, and processes.
Are you interested in additional data?
In the Responsible Care sustainability program, the results of sustainability efforts are annually monitored through compiled indicator data. Companies committed to the program respond to numerous indicators, which are used to track not only the overall progress of the program but also the companies' individual sustainability initiatives.